last updated: April 2022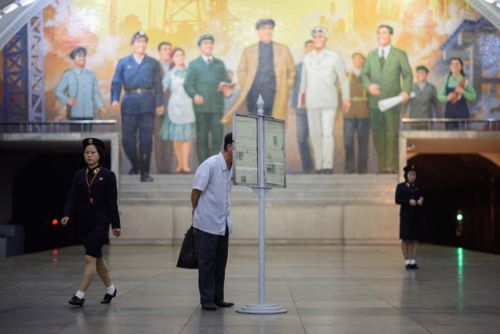 Elections in North Korea
Name: Yong-sang Cho(pseudonym) 
Year of Birth: 1960s

Gender:Male

Hometown: Rason City, North Korea
Occupation in North Korea: Worked for the People's Committee in Rason

Year of Arrival in South Korea: 2017 
In North Korea, you have to vote for the candidate whose photograph and name are hung on the walls outside the polling station. A negative vote will lead your way to a political prison camp. All the candidates are selected by the Party. In North Korea, there are elections for People's Assemblies in each province, city, and neighborhood, just like in South Korea. But in reality, it is just being forced to vote for a person who has his seat arranged in advance. 
The voting is held in a place like a big conference room. You can enter it after showing your ID. There are curtains drawn and near the exit is the ballot box. What is ridiculous is that there is a person standing next to the box and he can see my voting paper. In other words, I can't make a negative vote, because he can see all of it. You simply vote yes, bow in front of the portrait of Kim Il-sung and Kim Jong-il before you leave, and that's it. You can't disprove, and if you do so, you will get handcuffed and taken away the moment you step outside the polling station. So, no one dares to do it. 
There isn't actually a rule against casting negative votes. But I think that is due to the culture. People can't even imagine standing against the Party in North Korea. It is the same as choosing one's own death. That's why going to a polling station makes people so nervous and makes their hair stand on end. There are often people making mistakes due to that. I once saw one person getting so tense that he put his ID in the voting box with the voting paper. The cadres swore badly at him. 
___________
Name: Yang-ok Kye(pseudonym) Year of Birth: 1950s
Gender: Female
Hometown: Hyesan City, Ryanggang Province, North Korea
Occupation in North Korea: Leader of the People's unit
Year of Arrival in South Korea: 2019
In North Korea, people don't know a thing about who the deputy candidates for the SPA are, and the provincial People's Assembly. They also don't know how they became the candidates. It just happens that about a month before the election day, papers are put up on walls. They have the candidate's photograph, personal details, and career history. He is the one you must vote for. It really isn't an election, because there is no other person to elect, but it is called an election nonetheless. In North Korea, an election does not mean you vote for the person you want. The state has chosen a specific person. So, being a candidate doesn't mean very much.
I came to South Korea and went to vote. I found out that I simply had to stamp a mark next to a person I wanted to win. Further, it was up to me to stamp or not at all. That doesn't happen in North Korea. First, I stand in a long line and then enter. There, I show my ID and get a voting paper. For ordinary people like me, I don't even get a chance to look at it properly. I receive the paper, put the paper into the ballot box behind a white curtain, and that's it. There is no process like in South Korea where you check the paper and make a mark next to your candidate. In North Korea, I put the voting paper I received into the box and leave. Then my voting is done.
I was the leader of my people's unit for over 10 years. The leader ticks names on the voter registration list who went to vote and who didn't. If one of those on the list doesn't vote, then they are in big trouble. They will be dragged to the Ministry of State Security or something like that. You must vote. If you don't, then it is regarded as a sign that you refused because you disagree with the Party's policy. So, everyone has to vote without question, and they are made to do so.
Name: Han-sun Ham(pseudonym)
Year of Birth: 1960s
Gender: Female
Hometown: Pochon County, Ryanggang Province, North Korea
Occupation in North Korea: Housewife Year of Arrival in South Korea: 2019
I voted in the election for the Supreme People's Assembly in March 2019 in North Korea. At the polling station, you are given a voting paper. There is the name of the candidate you are supposed to vote for written on it. Just one, just that single candidate's name. After I arrived in South Korea, I voted once and I found out that there were multiple names on the paper, and I was to vote for the one I liked. That is not the case in North Korea. There is one deputy candidate in one region. If his photograph is put up on the wall, people must vote for that man.
During the voting process, there is nothing you can choose. You receive the paper and put it in the voting box as it is, and that's the end. Of course, they tell you to mark "X" on the paper if you disapprove. But as far as I know, no one does that, because they will come and get you. There are partition walls in the voting place so that people can't see what you are doing from outside. You can mark "X" if you insist, but people never do that. It's voting without any choice. You get the paper, put the paper in the box and that's it. You don't fold it. The paper goes in the box flat.
If you don't vote because you don't want to participate, then that is treason. You neither vote because you want to nor don't vote because you don't want to. Whatever it is, if it's called an "election", then all must participate. The idea "Everyone must vote in an election," is rooted in people's heads. You can't simply choose not to vote because you don't want to do it. You will get caught.
______
Name: Noh-lan Kang(pseudonym) Year of Birth: 1960s
Gender: Female
Hometown: Hyesan City, Ryanggang Province, North Korea
Occupation in North Korea: Housewife Year of Arrival in South Korea: 2016
On the election day, when you enter the polling station you will see a portrait of Kim Il-sung and Kim Jong-il. You must bow before the portrait. And you will get a voting paper with the name of the deputy candidate on it. There are two boxes in the station. One for "yes" and one for "no". A person working there will sort of tell you which box to put the paper in. You put the paper in the yes-box. One might get confused and choose the other box, so the person says something like "the one on the right, for yes". Then the confusion is over, and the right box is selected. There is no need to mark anything on the paper.
Even if there were negative votes, it is not made public. The state simply publicizes that all votes were affirmative. If one does cast a negative vote, they will be on the close-surveillance list of the police officer or intelligence officer in charge. So, who will dare express "no" in this situation? In fact, there is no right to choose by one's own will in the election.
______
Name: Bo-hee Kim(pseudonym)
Year of Birth: 1960s
Gender: Female
Hometown: Chongjin City, North Hamgyong Province, North Korea
Occupation in North Korea: Unemployed; Disabled soldier
Year of Arrival in South Korea: 2017
Elections in North Korea are mandatory. If one doesn't vote, that is regarded as treason. So, on the election day, everybody, I mean 100%, goes to vote. You have to dress up neatly when you go to a polling station. You stand at attention and vote, even if your legs are uncomfortable. You don't hold the voting paper with one hand—with both hands, always. If you put the paper in the box with one hand, or your attitude seems bad in any way, the cadres there will call you out to a separate place and scold you. They will roast you with words like "Why did you put in the paper like that," "I somehow question your ideology", or "Do you find voting disagreeable?" So people behave themselves in very good manners in the station. They follow the exact directions given by the cadres. "Enter, make a few steps forward, bow before the portrait of Kim Il-sung and Kim Jong-il, then do this and that," for example.
I went through the voting process in South Korea. Here, the list of candidate names was on the paper and I stamped next to the one I approved. That is not the case in North Korea. I write down the name of the person I vote for. I leave my own handwritten words there. When there is an election for deputies for the Supreme People's Assembly, there are a few candidates, like in South Korea. I write down just one name, among those of many candidates. For example, if John Smith is a candidate, then I write down "John Smith" on the paper. Then I put the paper in the box. But to recall the last time I voted in North Korea, I remember that on the voting paper, there were a "yes" box and a "no" box printed on it. If you approved, then you ticked "yes", and if you didn't you marked "X" in the "no" box.
There are no partition walls in the polling station. That doesn't mean that voting is done in public. There is a distance between people. You go into a separate booth in South Korea, don't you? It is not that private in North Korea, but each voting area in the polling station is placed with about a 2m gap in between. So the other person can't see very well what I write down. Not even the cadres in charge of the station can.
_____________
The use of narcotics and drugs in North Korea
Name: Cheol Kang (pseudonym)
Year of Birth: 1990s
Gender: Male
Hometown: Pochon County, Ryanggang Province, North Korea
Occupation in North Korea: Served in the Dolgyeokdae (military-style construction youth brigades)
Year of Arrival in South Korea: 2019
It may be somewhat of an exaggeration, but I would say 8 out of 10 adults do drugs. People around me did a lot. In Ryanggang, where I lived, opium is common. In North Hamgyong, bingdu (methamphetamine) is popular. The police often crack down on users. In North Korea, opium is the best medicine. It works best as a treatment. The pain goes away in no time. People regard it as common sense that opium can cure anything. Even if you get caught during a police crackdown, they will leave without saying a word if you insist that 'this drug is absolutely necessary.' That tells you how common opium use is in households. People grow poppy fields in the mountains where people don't often go if there is enough sunlight. They made opium themselves like that. Then they sold it to other people or took it themselves. People work in state-run companies or factories but are not getting paid, so they turn to all sorts of things to survive— even to selling drug. People often do drugs with their friends. They meet in the evening for a card game and then bingdu or opium soon follows. North Korean people do opium like people drink alcohol in other countries. Generally speaking, people begin using drugs around the age of 20. I think people over 25 in particular do it a lot.
————
Name: Sun-sil La (pseudonym)
Year of Birth: 1960s
Gender: Female
Hometown: Hyesan City, Ryanggang Province, North Korea
Occupation in North Korea: Garment cutter
Year of Arrival in South Korea: 2019
The use of drugs in North Korea can't be stopped now. The hardship in people's lives has led to their dependence on drugs. Even if you get caught by the police but explain that the drugs are for medical treatment, for example, to treat a concussion, and if you do have those symptoms, they let you go. It is okay to do opium or bingdu if it's as a medical treatment. In North Korea, narcotics are regarded as a kind of medication. You take opium for colds. You take opium or bingdu when you get hurt. You do drugs even when you're tired from overworking. Drugs are prevalent. Generally speaking, one apartment building counts as one People's Unit. The Unit I belonged to consisted of 30 households, and 4~5 of them sold drugs. If 4~5 out of 30 households sold drugs, then how many are out there using it? The word 'everyone' would not be an exaggeration. Further, law enforcement officers and other staff working at legal institutions, in other words, police officers and security agents of the Ministry of State Security do more drugs than ordinary people.
————
Name: Min-song Lee (pseudonym)
Year of Birth: 1960s
Gender: Female
Hometown: Hyesan City, Ryanggang Province, North Korea
Occupation in North Korea: Librarian
Year of Arrival in South Korea: 2019
People in Hyesan were doing a lot of bingdu even at the time I came to South Korea. Of course, poor people don't think of doing it. But everyone, and I mean everyone, who had money to spare did it. For example, I'd go to my friend's house and we'd do it together. It was just like a middle-class host offering tea or coffee to guests visiting their home. Bingdu was very expensive in the past. But the price went down as it became more popular. With money, anyone can get it from all sorts of places. In North Korea, narcotics are often used as medicine. Bingdu really works as a treatment. When one has a brain hemorrhage and his tongue and mouth suffer paralysis, bingdu fixes it right away. People who have their own small fields at home usually grow opium. There is a shortage of medical drugs so people regard opium as a panacea. I planted poppies in the backyard and made opium myself. I kept it in my home and used it when I was sick. People use it for colds and things like that. Opium is an easily accessible panacea. They can't buy medical drugs because they are too expensive, so they try to treat themselves with homemade opium. Those who become addicted to opium from too much use end up collapsing or having a seizure if they don't do it again at the right time. Opium addiction is very serious. Those addicts end up as what people call 'space heads'. They are off their head and act without sense. Opium wipes you out, while bingdu wakes you up.
————
Name: Hak-jae Cha (pseudonym)
Year of Birth: 1990s
Gender: Male
Hometown: Musan County, North Hamgyong Province, North Korea
Occupation in North Korea: Unemployed; disabled soldier
Year of Arrival in South Korea: 2019
I did a lot of bingdu. 70~80% of adults all do it. Not only elementary schoolers but even younger kids do drugs, too. They don't' buy drugs themselves, but they see their parents doing it at home and do the same. They don't know whether it's good or bad for them. They're just curious. Children know where their parents put away the tools to smoke bingdu. So when the parents are out, the children mimic what they've seen. You light bingdu and smoke it. It's become so common that even kids do it. The state imposes strict regulations on drugs, but even if one gets caught, bribery can solve the problem. People who sell hundreds of grams of drugs get light punishments —a couple of months in a disciplinary labor center. Hamhung, Chongjin, and Wonsan are three major places where bingdu is made. I heard it was also made in Pyongyang and in the Sangwon area in the past, but what I used was mostly from Hamhung.
————
Name: Jin-kyoung Cho (pseudonym)
Year of Birth: 1990s
Gender: Female
Hometown: Hoeryong City, North Hamgyong Province, North Korea
Occupation in North Korea: Unemployed
Year of Arrival in South Korea: 2019
People do a lot of opium and bingdu. As far as I know, people in Hoeryong do them a lot. Ordinary people can access drugs easily. It's difficult to say exactly what percentage of the population does drugs. That's because people living in the countryside and people doing business in towns have different opportunities. Farmers can't get bingdu that easily. For a poor farm member, bingdu is expensive. But those who do business in cities have more money than them, so they use it more. It's easy to get bingdu itself. Anyone with money can buy it if they want to. Most of it is made in Hamhung and is circulated throughout the country. I heard that 40% of Hamhung people know how to make it. bI think the drug problem in North Korea is really serious. You get addicted to bingdu. Once you're addicted, then the family breaks apart. You want to do bingdu but you haven't got enough money. Then you begin to sell stuff in the house. I've seen many cases of family breakups like that in my area. And many young people do bingdu too. They do it after their parents. The state sometimes punishes those who sell drugs but does not educate people about their harms and side effects. That's because if they tell people publicly, they are openly telling the international community how serious the drug problem is in North Korea. They just quietly tell people not to do it. Medical treatments and protection for addicts or education on side effects mean that the country is admitting the active and common use of drugs in the state. They want to hide that fact, so they don't educate people.
No COVID-19 cases?
Two medical professionals tell their story
North Korea is one of the few countries that has reported "no cases" of COVID-19 infection, and last week leader Kim Jong Un heralded the government's "shining success" in dealing with the pandemic. The country closed its borders to all foreign visitors in late January, just as it did when faced with the Ebola outbreak in West Africa from 2014 to 2015. Little is known about how the health care system is run in North Korea, but its apparent ability to escape COVID-19 makes it worth digging deeper into its public health system. Amnesty International has spoken to two North Korean health care professionals now living and working in South Korea. *Kim is a practitioner of Korean medicine, while *Lee is a pharmacist. Both women believe North Korea has a certain "immunity" to epidemics, but there are also factors which make the country's health care system particularly vulnerable.
"As North Korea has been suffering under incessant epidemics, people have built 'mental immunity' against them, and are able to deal with them without major fear. This is the same for COVID-19," Lee said. "Not that they are immune biologically, but the continuous years of epidemics have made them insensitive." She cites outbreaks of scabies and measles in 1989, and the recurrence of cholera, typhoid, paratyphoid and typhus since 1994. After 2000, SARS, Ebola, avian influenza and MERS also threatened North Korea. However, the fact that no cases of COVID-19 have been reported to the outside world could be connected to surveillance and drastic curbs on freedom of expression at the hands of the authorities. "North Koreans are well aware that when making contact with family or friends living in South Korea, there is always a chance that they are being wiretapped. So phone calls and letters are usually made under the premise that someone might be listening to or reading their conversations. They will never say a word related to COVID-19, as this can cost their lives," said Lee. Ensuring adequate sanitation and affordable care for all North Korea's food crisis in the 1990s, known as the Arduous March, caused fundamental changes in its health system. As Lee explains, "Before the Arduous March, the medical professionals were devoted to their work. Like what the slogans say, 'A patient's pain is my pain,' 'Treat patients like family.' But with the economic crisis, the state stopped giving salaries or rations, and survival became the most urgent task. Medical professionals had to get realistic and all those good systems were put aside." The result of these changes was effectively a health system based on payments existing alongside the "free" health services. According to Lee, the state opened pharmacies outside hospitals and made people buy drugs with money. Many people still do not enjoy the right to an adequate standard of living, which covers such areas as adequate food, water, sanitation, housing and health care. But an emerging middle class has started to change the way in which scarce health resources are allocated, and made it even more difficult for poorer communities to access adequate health care. "Free medical care still exists, nominally, so hospitals don't charge that much. But some people have recently become willing to pay money for better treatment," says Kim. "In South Korea, as long as you pay, you get to choose the hospital and the method of treatment. But in the North, you don't have that choice. 'You live in district A, so you are to go to hospital B,' is all there is. Nowadays, people wish to go to the hospital that they choose and see a doctor they want, even at extra cost. In the past, doctors only had to look after patients within their assigned area. Regardless of the number of patients, they received a constant salary from the hospital, so there was no need for exceptionalism. Now the patients are bringing money, and this is changing the motivations of health care professionals." North Koreans, like everyone, have the right to the highest attainable level of health care. While this does not mean all health care has to be free, the emergence of these unregulated payments does call to question whether health care remains affordable to all or not. The international community and the right to health in North Korea Lee and Kim believe that medical training in North Korea is of a high standard and medical professionals are committed to their patients, but one significant bottleneck has been the lack of materials to keep the system running, in part due to sanctions imposed by the international community. "This humanitarian support comes and goes depending on inter-Korean politics. I personally hope there is steady support from the international community, for example on drugs used to treat tuberculosis, regardless of the political situation," says Kim. "Much-needed ingredients are entirely procured through imports, but most of them are on the international community and America's sanction lists." Lee agrees: "The international community therefore has lessons to learn in ensuring the right to health of individuals in North Korea, in terms of making access to health care more equitable to all people in society. Economic sanctions must not be applied in a way that would compromise the rights of North Koreans, and arrangements must be put in place to make essential medicines and other health-related items available to people who need them. Restrictions on these goods should never be used as an instrument of political and economic pressure. International cooperation in nutrition, water and sanitation is also needed to ensure that North Korea is prepared against future epidemics such as COVID-19. Such epidemics may result from diseases related to unclean food and water, and could more readily affect people who already suffer from poor nutrition. The North Korean government, on the other hand, has the responsibility to ensure that items provided for humanitarian causes are used for their intended purposes free of charge, and not diverted for personal gain. The authorities must fully cooperate with any providers of humanitarian aid, granting them rights of access to all sites where humanitarian operations are taking place, so it can be verified that help is indeed reaching people that are genuinely in need."
*To protect the identities of these individuals, we are only identifying them by their last names.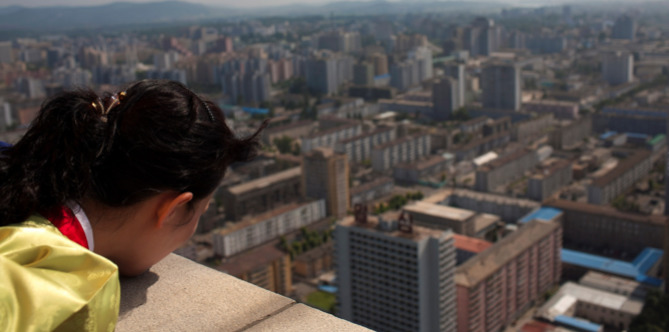 Name: Hye-ok Ban (pseudonym)
Year of Birth: 1970s
Gender: Female
Hometown: Musan County, North Hamgyong Province, North Korea
Occupation in North Korea: Mobile Phone Broker
Year of Arrival in South Korea: 2019
"Not only in Musan, I haven't heard about serious problems getting food in other regions either." – Hye-ok Ban
I heard on the news about the arrival of the 'Second Arduous March' — that is not true. I sometimes make a phone call to an acquaintance in North Korea and hear the news. In Musan where I lived, the price of rice hasn't gone up that much.Not only in Musan, I haven't heard about serious problems getting food in other regions either. Of course, those who manage to talk on the phone with people in South Korea are relatively well-to-do. Maybe it's because I talk only to those people, but I haven't heard that the food problem is making their lives unbearable. Recently I asked one person what life was like in general. He said, "Nothing special. It's the same as then (in 2019)." But he did tell me that the price of medical drugs (syringes, etc.), and of food seasonings have gone up a lot.
_ _ _ _ _ _ _ _ _ _ _ _ _ _ _
Name: Yong-sam Chae (pseudonym)
Year of Birth: 1960s
Gender: Male
Hometown: Rason Special City, North Korea
Occupation in North Korea: Civil servant
Year of Arrival in South Korea: 2017
"The charge was for having South Korean publications." – Yong-sam Chae
I lived in Rason Special City. I've seen public executions three or four times in my life, but not recently. Once, we went on a field trip to Onsong County in North Hamgyong Province. There was a battlefield where Kim Il-sung fought during his revolution. I and other students were directed to attend the execution. Two people were killed that day. Not only us, the students, but the whole village came out to see. The prisoners were each tied on a stake and shot to death by automatic rifle. They were bound by the neck, chest, and legs. Three gunners came up. Each shot three times. With the first shot, the rope around the neck was cut off and their heads dropped. The next shot cut off the rope around the chest and their bodies bent forward. The final shot at the rope around their legs made them fall flat on the ground. The gunners were so skillful that they hit the ropes every single time. The dead bodies were rolled up with a straw mat, together with the stakes, loaded on a truck, and were sent somewhere. It's been several decades since it happened, but the image is still vivid. But I can't remember what their charges were. I was too young. And I saw a hanging once. A long time ago, in Rajin-guyok, Rason Special City, thousands of people gathered to see a public execution. The charge was for having South Korean publications. Recently I haven't seen a public execution in person. I recall that until the early 2000s, there were a lot. At that time, people were executed in public for stealing one or two sacks of corn. In Rason where I lived, there were much fewer public executions for a reason. Rason was designated as a free economic zone in the 1990s which brought in many foreigners. I heard that the authorities were reluctant to have public executions, as there were many eyes from the outside. They were aware that foreigners were watching. As far as I heard, they took the prisoners for public executions to other regions and did what they did. In any case, there are public executions even today.  
_ _ _ _ _ _ _ _ _ _ _ _ _ _ _
Name: Sin-hwa Kim (pseudonym)
Year of Birth: 1970s
Gender: Female
Hometown: Mundok County, South Pyongan Province, North Korea
Occupation in North Korea: Secret informant
Year of Arrival in South Korea: 2019
"It was unspeakably cruel." – Sin-hwa Kim
I was born and raised in Mundok County, South Pyongan Province. In the late 2000s, a public execution took place where I lived. There was a high-ranking cadre of the Party in the region who lived a life of debauchery with his accumulated wealth. He was charged with some other crime, dragged to a plaza in Pyongsong City, and shot. It was a public execution. I happened to witness the scene by chance. It was unspeakably cruel. I try to tell people about this every time I get a chance, but it is truly an atrocious scene to describe. Pyongsong Market is very large. It's a place where merchants from regions all over the country come and meet. The authorities took all the people in the market to the site of the execution. As the convict was a high-ranking cadre, other cadres were ushered to the front row. Behind them, people sat in hierarchical order. A machine gun fired 90 bullets at the convict as a demonstration. I saw it from afar, but I could see the body breaking and melting down as if he was shedding his skin. Someone I knew saw it from the front and he nearly fainted at the cruelty of it. He couldn't sleep for days. Those who worked with the convict had to see it in the front row. The plaza was crowded with around 2,000 people. After seeing the execution, the cadres of the same rank as the executed man might have felt bad in their hearts that he had to die like that. But from the perspective of an ordinary person like me, 'The world is a better place without a selfish person like him.' Many others said the same thing. North Korea is a communist country. The general idea is 'We live well together'. Selfish greed for wealth is seen as a bad thing. So people thought it was good that he was shot as an example. At that time, rather than being sacred, it was actually gratifying to see that bastard being killed. That was what I felt then. At that moment, I didn't imagine I could be in the shoes of the convict. I only thought that those rogues deserved to die. But my thoughts have changed since leaving North Korea. I learned that human lives are valuable. Based on what I've seen and heard, there were many public executions when Kim Jong-il was alive. But since Kim Jong-un, it has become difficult to see them. I could easily get access to various sources of information. My job was to watch the inhabitants and deliver information to a state institution. There wasn't a public execution in the area where I lived. But I believe it doesn't mean there were fewer executions taking place.
_ _ _ _ _ _ _ _ _ _ _ _ _ _ _
Name: Hyung-sook Kim (pseudonym)
Year of Birth: 1970s
Gender: Female
Hometown: Hyesan City, Ryanggang Province, North Korea
Occupation in North Korea: Accountant
Year of Arrival in South Korea: 2019
"I saw and heard a lot about public executions." – Hyung-sook Kim
I'm from Hyesan. When I lived in North Korea, I saw and heard a lot about public executions. In the North, there are still public executions taking place. The state gathers everyone at the site. They announce that so-and-so is to be tried and executed, followed the charges and the time and date of the execution. It is not mandatory to attend. You don't have to go, but the state does tell you to go. They don't think people will commit crimes after witnessing an execution. I often stayed behind because I didn't want to see it. At the execution site, the prisoner — whose execution has already been determined inside the system — is tried first in a public trial. After the death sentence is handed down, the execution follows immediately after. He is shot to death. I haven't seen one in person recently, but I've heard that they are still taking place. I heard public executions took place in 2017 and also in 2018, in Hyesan where I lived. There is an airfield in Hyesan, somewhat far away from the city. It wasn't really an airfield as there were no planes using it. It was just a wide, vacant space. Public executions took place there often as it was suitable for mass gatherings and shooting from afar. Then, at the time I was about to leave North Korea, a rumour spread around our town. Apparently they were telling prisoners, 'You aren't worth a bullet' and beating them to death in the detention facility, in order to save bullets. People were not being openly shot, but rather being quietly beaten to death. One execution costs about as much as 10 bullets. The state thinks the bullets are wasteful so they order the prisoners to be beaten to death. There was a guy I knew in our town. He was a broker who transferred money between the South and the North. He was caught and sent to a re-education camp. I heard news that he was imprisoned for over three years before he was beaten to death. The North Korean authorities feel no guilt over beating people to death. Life is not valued in North Korea. Those working in the investigation unit will beat people without a second thought. The guy I knew surely wasn't the only victim. You have no idea how many others, people whom I don't know, were also beaten to death. This usually takes place in detention facilities.
_ _ _ _ _ _ _ _ _ _ _ _ _ _ _
Name: Su-young Cho (pseudonym)
Year of Birth: 1970s
Gender: Female
Hometown: Hyesan City, Ryanggang Province, North Korea
Occupation in North Korea: Smuggler
Year of Arrival in South Korea: 2019
"The phrase they used was 'to kick', meaning beating the convict to death." – Su-young Cho
I was born in Hyesan, Ryanggang Province. I lived there all my life until I left North Korea. I witnessed public executions until 1995. After that, I never went to see one in person. In the 1990s, there were many public executions. But now, they rarely take place. Instead, they are carried out inside detention facilities. I mean that people who are sentenced to death are killed inside these facilities. These closed-door executions inside detention facilities are happening even now. Shortly before I left North Korea, I was kept for a few months in a detention facility operated by the Ministry of State Security. I and a woman charged for murder shared a cell. In the end, she was tried and was sentenced to death. She was dragged out of the cell on the day of execution and never came back. Recently, the executions within the facilities are not done by gunshots. When I was kept in a detention facility under the Ministry of Social Security (the police), I heard the officers talking about it. The phrase they used was 'to kick', meaning beating the convict to death. There were some professional 'kickers' among prison guards. The police would get them drunk and order them to beat the convict to his death. Alcohol was needed because they couldn't do it in a sober state of mind. The dead body was dragged outside the facility and simply buried in the ground. I don't know much about detention facilities of the Ministry of State Security, but this was the way it was done in the Ministry of Social Security. I also don't know the details on how the former treats those who have committed felonies, but they usually send them to political prison camps.
_ _ _ _ _ _ _ _ _ _ _ _ _ _ _
Name: Sun-hwa Kim (pseudonym)
Year of Birth: 1960s
Gender: Female
Hometown: Kimjongsuk County, Ryanggang Province, North Korea
Occupation in North Korea: Garment worker
Year of Arrival in South Korea: 2019
"I lived in Kimjongsuk County, Ryanggang Province. I left North Korea in early 2019 and came to South Korea. After graduating from high school, I was placed in a factory that made clothes and worked there for more than 10 years. In North Korea, the state assigns people to workplaces. So people have no right to choose which work they do. Basically, all factories and companies in North Korea are owned by the state. When I worked at the factory, there were about 70 workers, most of them women. Now only about 20 are working, because much of the factory operations have shut down. There are not enough materials and resources to run it. Other factories are all in a similar situation. I worked, but I was paid very little. A whole month's work earned me about one US dollar. That was close to receiving zero. I could only buy one kilogram of rice with it. Even so, I thought the workplace was okay. At least I could sit on a chair while working. In North Korea, you have to work at the assigned factory whether you are paid or not. So, at least it was better to work where I was physically more comfortable. But the thing was, there wasn't much to do because there wasn't enough supply of materials or resources to run the factory. At that time, when there was no work, the state sent us to other places besides factories and made us work there. This was called mobilization. We were mobilized to work on road construction and rail construction, and in winter, logging in the mountains. This work was extra to what we did at the assigned workplace. It was difficult to live in North Korea with so many other forms of forced labour. We were often mobilized on Sundays, not to mention Saturdays. We worked at our workplace, we were mobilized, but we weren't paid. It wasn't just me. It was the same for everyone. In North Korea, you go to work but you are not paid. On the contrary, employees have to give money to their workplaces. The factory demanded that the employees provide materials or give money to run the factory so that it could meet the task assigned by the state. So when you go to work, you can't make ends meet. You actually get poorer. All workplaces nag you for money every day.  Some workers bribe their director so they don't have to go to work for a certain amount of time. For example, a worker makes a deal with the director of the factory. He will pay a certain amount of money and he will be exempt from work for a year. During that time, he can do other things he wants to do, be it business, smuggling, or farming, to make money. In this way, people did other jobs to maintain their livelihoods. The state often calls a few from each workplace to work for national construction projects. They are called Dolgyeokdae: temporary group organized to meet special needs such as work on construction projects. Once designated as a member of Dolgyeokdae, you have to leave your home, live together with other members at the construction site, and work for 3~6 months. A few from this factory and a few from that factory would work for some months in turns. People hate to be assigned to a Dolgyeokdae as they had to leave their homes for months of hard labour. During the months of Dolgyeokdae, you have to pay for your own food and accommodation. Even though the state forces you to work, it doesn't properly supply the materials and equipment needed for the work. You have to take your own tools for the construction work. The work at Dolgyeokdae is backbreaking, and for that you receive nothing. So people with money often avoid becoming a Dolgyeokdae by paying bribes to the head. North Korean people do not receive rewards for their labour either at the workplace or for mobilization. Even if they go to work, they have to find another way to live. People's lives are miserable because they don't receive fair reward for their work. I know that many who are not North Koreans are even envious that North Korean people don't have to worry about their employment, since the state gives you work. The reality is that you are forced to work at a given place without pay. North Korean people are literally under forced labour, every day and for the rest of their lives. I think guaranteeing labour rights is very important in ensuring people can have a decent life."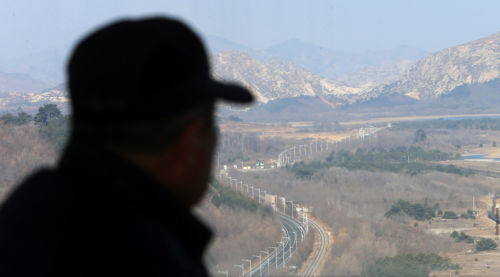 Name: Myong-han Lee (pseudonym)
Year of Birth: 1960s
Gender: Male
Hometown: Pyongyang, North Korea
Occupation in North Korea: Overseas worker in Kuwait
Year of Arrival in South Korea: 1997
"Pyongyang is my hometown. I was born, raised, and worked there all my life. On the 6th of November 1996, I was on a plane from Pyongyang to Kuwait in a group of 20 or so labourers who were selected to be sent abroad. I worked for about five months in Kuwait, until March 1997. Then I left and came to South Korea. We woke up at 5 a.m., began working on-site at 8. The work was supposed to end by 7pm. But this time was kept only one or two days in a week. On the other days, we had to work later hours. After dinner, we went back to the site, worked from 8pm until the morning. It was like that for 7 days a week, without weekends or days off. After a short amount of sleep, we had to wake up and drag our bodies to work yet again. As far as I know, the law in Kuwait doesn't allow such long working hours, but it didn't apply to us. Every day, the North Korean cadres coerced the workers into working, saying "Let us faithfully work and bring joy to our General (Kim Jong-il)". Literally political propaganda, that was. It might be difficult for people from other countries to understand, but no one in North Korea says a word against it. I never received wages during my five months in Kuwait. The North Korean company I belonged to was a private business on the surface, but was in fact under the Worker's Party, in other words, state-owned. So, the company sent all the money we earned to the party. At least they should have set aside some for us who actually did the work… Once I had a chance to talk to a foreign worker from a different country. With broken English and body language, I asked him a question in my mind, "We work our asses off. Why aren't we getting paid?" He said he didn't know. Then I asked, "They are supposed to give us 120 US dollars per month, but we are getting zero. How much do you get paid?" He said 650 dollars. After hearing that, I became curious. Surely our company must be also receiving money from our work, around 650 dollars per person?  What was strange at the time was that there was barbed wire around the site where North Korean workers worked. On sites where other foreigners worked, there was no barbed wire. It was only on ours. Out of curiosity, I asked the interpreter of our company "What is the meaning of this barbed wire?" The interpreter replied, "There are hundreds of multinational companies in Kuwait. The Kuwaiti law stipulates that barbed wire should be installed on sites where foreign workers worked." I believed that. Then, when I told about this to a person in the South Korean embassy after I escaped the site, he laughed and said it was nonsense and that there were no such laws in this country. After all, the wire was put up by the North Korean authorities. They did that to prevent anyone escaping, and Kuwait allowed that because they are concerned about illegal stay issues. When people hear 'human rights in North Korea' they think of physical beating or torture. During my time in Kuwait, I didn't experience that. But what I experienced was labour exploitation—literally. The level of labour exploitation was simply insane: not being paid a penny for five months of work, 14~15 working hours a day without a proper day off. But at the time, I didn't know that it was a human rights violation. I heard the term 'human rights' for the first time in South Korea. North Korean people don't know what human rights are, let alone labour rights. Here is what I think: to improve the labour rights in North Korea, North Korean people have to be enlightened first, whether they are home or abroad. Delivering information to them is the way. Turning back the clock, to 25 years ago in Kuwait, I came to realize the unfair working environment I was in because I had contact with other foreign workers. In the same way, I hope North Korean workers abroad are given the chance to come across outside information in various ways. This outside information doesn't have to be anything special. If it could make them see that their wages and working hours were unfair, that would be enough. They have no way of getting such information. The problem is, most North Korean workers abroad right now would be in a similar situation to what I was in: blocked from accessing information. Otherwise, the authorities wouldn't be able to control them. On the other hand, if workers abroad can access outside information, one day they will make their voice heard and recover their lost rights."
_ _ _ _ _ _ _ _ _ _ _ _ _ _ _
Name: Yeo-ok Kang (pseudonym)
Year of Birth: 1950s
Gender: Female
Hometown: Hyesan City, Ryanggang Province, North Korea
Occupation in North Korea: President of a neighborhood association
Year of Arrival in South Korea: 2019
"But it's true that the economic situation is serious after COVID-19."– Yeo-ok Kang
During the Arduous March in the mid to late 1990s, there came a great economic crisis and most people didn't know how to overcome such hardship. But, now many know the way to live through it. During the Arduous March, people didn't know a thing about business. The state gave out rationings and people relied only on that. Then, they began doing business for themselves and came to understand how the market economy worked. Now people have shops in marketplaces and invest money to build buildings. These were unimaginable in the past. Kim Jong-un recently said that the food situation in North Korea is as difficult as it was in the Arduous March, but I don't believe so. My son is in North Korea. When I talk to him on the phone, he says "It's difficult", but doesn't say that there are people starving to death. I can't talk to him for long, because the Ministry of State Security wiretaps our conversations. During the Arduous March, I often saw dead bodies in front of the station and flies flying around them. I'm certain that the situation is not as bad as that. But it's true that the economic situation is serious after COVID-19.
_ _ _ _ _ _ _ _ _ _ _ _ _ _ _
Name: Na-hee Kim (pseudonym)
Year of Birth: 1970s
Gender: Female
Hometown: Tanchon City, South Hamgyong Province, North Korea
Occupation in North Korea: Librarian
Year of Arrival in South Korea: 2019
"North Korean people won't die after COVID-19."– Na-hee Kim
North Korean people have undergone the Arduous March in the mid-1990s and the currency reform in 2009 which brought great economic confusion and serious side effects. Now, people have mastered the art of survival. North Korean people won't die after COVID-19. They have their own small lands, and though trade is not possible, domestic distribution channels allow some level of business activity. Of course, consumption and expenditures have gone down after COVID-19. If they had rice, now they have corn, and if things are a bit more unfortunate, they would have porridge. The point is, they will not starve to death. Unlike the past, they now adopted an attitude of self-reliance. Some people—those who lived long in China or left North Korea a long time ago—can say something different about North Korea. But that's because they don't know about the latest situation. In any way, North Korean people won't die of starvation as they did before. From what I heard from an acquaintance in North Korea, even though the borders have been closed for over a year and the authorities are working hard to cut off all smugglings, transactions have begun between China and North Korea, be it small in size and secretive in manner.
_ _ _ _ _ _ _ _ _ _ _ _ _ _ _
Name: Ji-hyo Jeon (pseudonym)
Year of Birth: 1960s
Gender: Female
Hometown: Musan County, North Hamgyong Province, North Korea
Occupation in North Korea: Nurse
Year of Arrival in South Korea: 2019
"Of course, the situation is bad, but people won't just sit by idly and die."– Ji-hyo Jeon
The international community says the current food situation in North Korea is as bad as that during the Arduous March. I think it has a point. That's because, the state is not producing much rice, and whatever rice that is produced goes to the soldiers first. Ordinary people receive nothing. Smuggling is no longer an option. People live on by relying on their small lands alone. If people hadn't cultivated the lands, they'd all be dead by now. But at least small lands are functioning as their lifelines. In North Korea, there are no trees in the mountains. All have been turned into small lands. People cleared mountains right up to the top and planted crops. But now is different from the past. During the Arduous March, people starved to death in great numbers. But now, people won't die like that — I mean not that helplessly. This kind of life continued for so long, that people have become tougher. Now they will take action to survive. Every household grows crops in their small lands. It's a new way of thinking. In the past, people simply accepted and lived on by rationings from the state. People's working spirit and energy have become stronger. So I think the current food crisis is serious but not as serious as it was during the Arduous March in the 1990s. Of course, the situation is bad, but people won't just sit by idly and die.
_ _ _ _ _ _ _ _ _ _ _ _ _ _ _
Name: Mi-soon Lee (pseudonym)
Year of Birth: 1960s
Gender: Female
Hometown: Hyesan City, Ryanggang Province, North Korea
Occupation in North Korea: Smuggler
Year of Arrival in South Korea: 2017
"I expect there are people dying of starvation in the North." – Mi-soon Lee
The borders are closed down due to COVID-19 so people can't come and go across China. Not only that, rice is not transported from China into North Korea. Control over movement within the country has become stricter, blocking all trade. I heard the price of rice has gone up a lot as a result. For example, when I came to South Korea, one kilo of rice cost 3 Chinese yuan, but now it's 10. The price of cooking oil has tripled. I expect there are people dying of starvation in the North. People starved to death when I was there. When I came to South Korea, every so often I got the question "Is it true that there isn't enough rice in North Korea?" They didn't believe it but the answer was yes. There isn't much rice in North Korea. For example, my relative lived in a town not far away, and people there barely had one meal a day. Their lives seemed so desperate that I would often think, "How can people live like that? Ah, why do they choose to continue to live in this misery? Wouldn't it better… to commit suicide?" It's common to have three meals a day. The problem is there are hardly any calories in the food they eat. Meat rarely comes up on the table. It's mostly rice with salt. Many people suffer from malnutrition. It's so difficult to get food in North Korea right now.
"WE WILL NEVER STOP."
North Korean activists fighting for human rights back home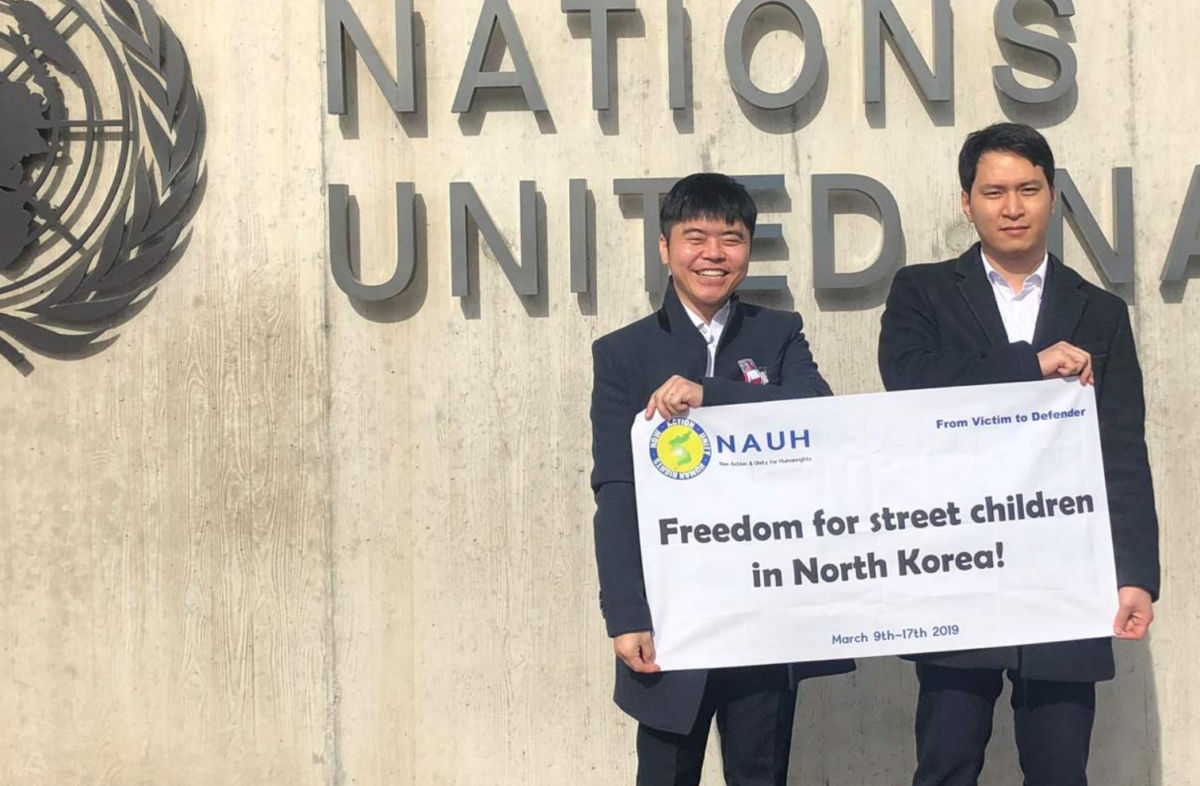 Ji Cheol-ho and Kim Keon-woo made separate perilous journeys to escape the brutality of daily life in North Korea and in search of a brighter future. It is in Seoul where Cheol-ho, 34, and Keon-woo, 32, first met in 2011. They found common cause in a desire to help people still suffering back home and others who, like them, had sought sanctuary abroad. The two men now dedicate their time working for Now Action for Unity and Human Rights (NAUH), an NGO based in Seoul that campaigns to defend human rights in North Korea and help those who escape. For the past two years, Amnesty has partnered with NAUH.  This culminated with Ji Cheol-ho and Kim Keon-woo addressing diplomats at the UN in Geneva in March 2019 , during a review of North Korea's dire human rights record.
Here the two activists share their stories:
Kim My family was relatively well-off in North Korea, but we all suffered from the Great Famine in the 1990s. There was no food distribution throughout the six months before my family decided to leave. I was 11 years old when my mum told me, "let's go to a better place and eat better food," and we fled in 1998. The plan was to get to our relatives in Dangdong, China, not far from the border. We went across the Tumen river. Many people who try to escape North Korea die along this route. It was August and there was heavy rain. My mother nearly drowned, but the hardest part came when we made it to China. Without legal papers, we were always in danger of being sent back, where we could be sent to a labour camp or even executed. In China, we stayed at home most of the time, where I studied and learned to speak Chinese. When the police visited our home, we had to hide. We ended up staying in China for seven years, because we didn't know how to get to South Korea. When we finally made it to Seoul through the South Korean Consulate in Shanghai in 2005, I found freedom. I graduated and had a job, but I found myself still struggling to afford food. At 17, I had only grown to 110~120 cm tall. I would eat anything I could get, like tree bark. I began to question if this really was the best a country could do for its people. After my brother and I escaped to China, we split up as we knew that together there was more chance we could be caught. We hoped to see each other again in South Korea but we didn't know if that would be the last time we saw each other. For 15 days I took many buses and walked through forests as I tried to make it to South Korea through Southeast Asia. Every time someone spoke to me in Chinese, I would just smile and hope for the best. There was so much to process after I arrived in Seoul. My first impression was that it was a cool airport. I remember the fresh air. I was overwhelmed when I was reunited with my brother and mother, who had already made it to South Korea. For my first week in Seoul, I didn't know what to do with my new-found freedom. I slept for a week. I used my freedom to sleep! Then I decided that I would only say yes to things I wanted to do. I wanted to study. That was freedom. The best thing about living in Seoul was that I was free to go wherever I wanted. In China, there was always the fear of being sent back. In 2011, at university I was introduced to Ji Seong-ho who founded NAUH. It may sound strange, but I didn't know much about human rights abuses in North Korea. I'd seen two public executions when I lived there, but I was so young when we left, I didn't know what that meant. Out of curiosity, I went to one of NAUH's meetings. It was then that I realized that it could have been my family suffering these abuses. To bring positive change, we need to see more pressure from other governments on North Korea. Governments fear the opinion of their people. It is not possible for North Koreans back home to raise their voice now, so please keep speaking out about human rights abuses, so the North Korean government cannot ignore your voices. Thank you to Amnesty supporters for caring about human rights in North Korea. I hope that together we can improve human rights for everyone.
Ji I escaped North Korea in 2006 with my mother and brother, I was 22. Our father was supposed to join us later, but I never saw him again. We were told he was captured, tortured and died in North Korea. Earlier this year, I was able to honour our stories at the United Nations, to hold the North Korea regime to account for its abuses against its people and those seeking a better life. To have that opportunity was very important to me. My life changed in Seoul, but I knew that many people back home were still suffering so I helped set up NAUH in 2010. We started with street campaigns in Seoul about human rights in North Korea and expanded as we grew in resources and supporters. A year later, we started emergency rescues of North Koreans. I help North Koreans in China, particularly women, reach South Korea, and to adjust to their new life. Whenever I meet North Koreans, I see their courage. Back home, I was told that women who leave are the worst. I have a different view now and want to help these women. I talk to them in a North Korean dialect and it makes them feel at home. This is the work I need to do. It is the most precious work and it makes me happy to help them. Our work together culminated in a campaign to the UN in Geneva this past March, where we met with diplomats to talk about human rights. We presented testimonies and research to contribute to the UN's Universal Periodic Review (UPR) on North Korea. Our report to the UN was on street children in North Korea. The abuses they experience are some of the worst. They have no opportunity to stand up for their rights, so as a human rights activist I wanted to do something to help them. Though human rights abuses are still prevalent in North Korea, efforts like ours remind people of what is going on. We will never stop working towards helping people in North Korea to realize their rights.

Early October 2020, Amnesty International Korea (AIK) met 2 North Koreans who escaped North Korea right before the authorities shut down the borders due to COVID-19 and settled in the South.
They described their reasons and the process of leaving and explained in detail the motives of other people. Person A's words were similar to the recent trend of change in the motives shown in the above-mentioned survey. As the main motive, rather than economic factors, he picked non-economic factors including surveillance, punishments, irrationality, etc. He told that though economic reasons still play an important role in making people leave, non-economic reasons are taking a greater part, compared to the past.
I think recently people are leaving because of oppression. In my view, of course, 70~80% of people go across to China due to economic hardship. North Korea's economy is in a difficult situation. There is usually no food, and hunger forces people to go to China. Many starve. There aren't many people like me who just earn money. And many people hate the regime intervening in their work and their lives when what they want is to live on their own, freely. And you have to pay bribery for everything. You give that money you earned by blood and sweat wholly to the people in the judicial institutions. That is hard. I think people now leave for other reasons than poverty, compared to 10 years ago. 10 years ago, the border controls were loose. A lot of people who had family or relatives in South Korea left. But now, more people are enlightened to think that they have to go to South Korea for freedom. But the border controls have become tough, making it difficult to leave. There is no freedom in North Korea. The stress is horrible. I heard there are North Koreans under stress living in South Korea—I am not the case. In the North, my heart was always tense and trembled. Compared to that stress, life in South Korea is incomparable.
Person B also picked non-economic reasons for leaving North Korea. He did not seem to had much difficulty in living. However, he came across various hardships in terms of non-economic aspects and even met a hopeless situation where his entire life of diligence was denied. Then he came to know that the journey to South Korea may be the solution, took a great risk in leaving the state, and successfully made his way unharmed. The following are the words of B on his motive.
I left because I hated the North's dictatorship. I knew for long that it was a difficult country to live in. At first, I prepared to join the Ministry of State Security (MSS). But my mother's coming to South Korea made my 'Songbun'—a people's classification system according to their degree of loyalty to the regime—bad and my plan was impossible to achieve. I thought it was my fate. I was born in this land so I had to live in this certain way. 'This is my destiny.' I believed that I should accept it and make my way through. Then my thoughts changed after my plan to work in the MSS after graduating from university didn't work out and the time I spent in prison. There were many who were caught in China—mostly from Shenyang, Changchun, and Changbai—and were sent back. They described what South Korea was like. I had heard that South Korea was prosperous but not to that degree. Those who told well about South Korea were those who had lived in China for at least 1-2 years or even several. In China, they had many opportunities to come across South Korean culture via the internet and mobile phones. After hearing about South Korea, my thoughts changed. I had been thinking all was my fate, my destiny: the fact that I couldn't get the job I wanted, despite serving 10 years in the army and finishing university; the difficulty in keeping my livelihood. But that was not the truth. Since then my eyes were open. Though I had a sense that things were all a bit late, I wanted to make a new challenge in my destiny. I had already been imprisoned by the MSS once. Should I be caught next time, a sentence of more than 15 years was guaranteed as a reoffender. But I wanted to start anew in South Korea even that meant risking my life. In South Korea, isn't the first offense punished lightly whereas the second offense heavily? It's the same in North Korea. First offenders are given some slack. Should I be caught in the process of leaving the country and sent to the MSS as a reoffender, a 15-year sentence was for certain. Even if I turned out to be tough enough to survive those 15 years, they wouldn't just let me go. In either way, I had to bear in mind that the arrest and the second encounter with the MSS meant my death. I accepted that and left. I risked my life. To tell the truth, living in North Korea wasn't that hard financially. My mother who made her way to South Korea before me sent a large sum from time to time.
There are various types of people. Some leave North Korea because they are oppressed and there is no freedom. Some leave because they are famished. I can't give statistics in percentages for each type. But I believe people leave because there is a lack of something—whether that something is freedom or the economy. And the state fails to fulfill that lack. In South Korea or other countries, even there is economic hardship due to COVID-19, there is hope—'We will stand again,' 'We will overcome this and the economy will become active.' In North Korea, there isn't even the energy to think that, let alone hope. If South Koreans thought like North Koreans, they will all have be lying on the ground. But it seems that they have hope in them that the road to overcoming COVID-19 may be long but it has an end. North Koreans have no hope. 'There will be freedom someday,' 'One day, we will eat until our bellies are full,' 'I too will eat white rice and wear decent clothes,'—there is no such hope and the future is black. I believe so and others will too. Reasons like 'no freedom' or 'economic difficulties' for leaving North Korea is only an excuse. I believe people leave because they see no hope. And such things are not easy to make into statistics, are they? Looking at North Korean women, for example, there are more than 200,000 who have crossed the border into China. They leave for reasons of every kind and description: there was no freedom and they were oppressed; they committed a crime and ran away; they were starving and used to be Kotjebis—homeless people or children; they came to sell their bodies; they heard that they could make a lot of money in China but was deceived and sold away to husbands; some among them decided to settle down after a baby is born; they used to live with drug-addict, alcoholic and abusive husbands in the North. How could one classify them into categories and process them into statistics? In my view, generally speaking, people escape North Korea because there is no hope whether of freedom, hunger or food, clothing, and shelter. When I was in China, my only thought was to return to North Korea. My wife and son were there. I worked, sleeping 2 hours a day. Besides my work, I also cooked for the other workers. I made that deal with the boss and was paid an extra 250 Chinese money a day. Despite the income, I felt a strong urge to go back, probably because of my family. Looking at other cases, I brought 4 other people with me into China in 2019. I offered that I would connect them to a line into South Korea but none accepted. They did not know much about South Korea and some even had a very negative image about the country, refusing the offer at once. Anyways, we worked together in China, made some money. Then they wanted to go back to North Korea so I let them. Only people with some education and opened eyes know something about South Korea. Many North Koreans react as if the sky falls when they come across the word 'South Korea.' There are still a lot of people like that in the North.
_ _ _ _ _ _ _ _ _ _ _ _ _ _ _
Two interviewees, Person A and B from North Korea testified about the zero-wage labor environment that has become the norm. A, in her late 20s, began her career in Kim Jong-un's regime.
She told that while working at the place ordered by the state, she received no reward for her labor, and described the recent situation the North Korean laborers are in.
After finishing school, I was put to a company that refined logs. I worked there for about three years. There was no monthly salary or rationings. They don't say 'salary (literally 'monthly-pay')' but 'wage'. I received none while working. That doesn't exist in North Korea. Not just me. Everyone works for free.
B in her 50s has experience under Kim Il-sung, Kim Jung-il, and Kim Jung-un. She too worked at a designated workplace but did not receive proper rewards for her labor since Kim Jong-un.
At first, I worked at a shoe factory in Hoeryong, for 5~6 years. I received a wage, but that stopped with the Arduous March which took place after Kim Il-sung's death. Before that, there were rationings and wages. During Kim Jung-il and Kim Jung-un, they didn't pay me even though I worked. I went to a farm during the Arduous March. It was very difficult to make a living then.
As one can see from B's words, North Korea did give wages and rationings to laborers at first. Numerous economic reports confirm that until the 1970s, North Korea had been making a solid economic development. There was a time when the North Korean economy surpassed that of the South. However, with the accelerating fall of East Europe after the 80s began radical changes in and out of the country. Especially, following the collapse of the Soviet Union in the early 90s, a great famine well-known as the Arduous March broke out, along with other crises. In short, the government was paralyzed. When the state based on rationings failed to function, people died of starvation. The number of deaths is estimated to be from hundreds of thousands to millions. Around that time, except for a few areas such as Pyongyang, the rationing system disappeared altogether. Laborers now faced a situation in which they received neither wage nor rationings, even if they went to workplaces as the state told and worked as the state ordered. They had to find their own way. To survive, they had to find food and tried to get the necessities by selling whatever they could spare. In the process, the capitalistic market economy began to stride into North Korean society. Marketplaces, a form of market where sellers and buyers exchange goods under the arrangement made between themselves, began to form and soon spread across the entire country. Marketplaces brought a new change in the country where private property was not acknowledged. Of course, long before the appearance of marketplaces there existed traditional markets called 'farmers' market' in rural areas where people traded goods. But these were very limited. For a while, the authorities forbade and made strict control over marketplaces, alarmed at their rapid growth, but now they acquiesce. People began to earn money to eat and to survive. Goods were bought and sold, and labor was supplied and used. Capitalization took place in every area of society. Some did farming after work or while not going to work. Some did business, smuggled, or worked in other jobs. They could manage to survive in the harsh environment. But some failed to adapt to the change and disappeared. A told about the changes in North Korea she experienced.
I was young then, so I did not experience it fully. But I heard that in the 70s, during Kim Il-sung, there were wages and rationings, and the shops were full of sweets. Then after his death and with the Arduous March, things became difficult. I was about 10 then, but I could not go to school. There was no rice, nothing to farm, and nothing from the country. We lived on mugwort rice cakes. I don't know whether you know about nut pines. We peeled its skin, boiled it, and mixed it with others, and made rice cakes. From that period, people's lives were impacted. Those who did not like to work or lazy all starved to death.
B was a laborer. But as she could no longer receive wage and rationing, she volunteered to become a member of a collective farm. She thought at least that might take care of her hunger.
It's difficult to move to a regular job from a farm. But the other way is easy. It's much harder to work as a member of a farm. But at least I could eat during that time… It was Arduous March. People starved to death. There was no rationing at all. So that period is also called 'non-supply.' I worked there until my children grew up. In North Korea, kids graduate school at the age of 17 or 18. I feared that my children might be picked as farm members since I was one, even though I wasn't at first. I made an excuse that my daughter can't be a farm member because she is about to get married. To prove that, one needs a workplace certificate of the future husband. I bought one, made her way out of the farm, and told her to do business. At that time, I quit farming and began to do business too.
It is ironic that laborers must go to the designated workplaces without question, even though there are no wages or rationings. They come to work even if the factory or company has stopped due to lack of supplies and there is nothing particular to do. They may sit down and kill their time or may be called to another labor site, but they must show up. Arbitrary absence might have one sent to disciplinary labor. Various tricks have come up to avoid going to work. Some even pay the company to have their names checked as attended. During those free hours, they would do other economic activities such as business or farming a small patch of land. They are called '8·3 Laborers.' Even if one shows up and works, there is no proper reward, causing a fall in enthusiasm. Some people simply fill their time at the workplace and as soon as they finish the working hours, they help the family's economic activities or do their own. The workplace, well aware of the laborers' situations, finds it difficult to control their deviance. It is nearly impossible to expect proper rewards for labor at state-given workplaces. A described her life as a laborer in North Korea.
Basically, people like us just have to do separate farming there. I would go to work, get some slacks of time, and plant potatoes. I usually asked the leader ''Give me two days, will you?" The leader knows that we all do farming to feed ourselves, so he lets us take turns to farm the small piece of land. Today may be my turn and tomorrow his and so on. So, for example, I will receive five days to farm. There was no need to pay money to the workplace to get the time. That would've been nonsense. I work for free anyway… People do it because the state tells us so or they shove us in the disciplinary camp. We work nominally because otherwise, things get messy. We worked when there was work, and when there was no work people rested. Even so, we had to show up every day. In North Korea, you have to work from Monday to Saturday. You get one day's rest on Sunday. You go to work by 7:30, work until 11, and have lunch for two hours.
__________________
Spendenkonto Bank für Sozialwirtschaft IBAN DE 233 702050 0000 8090100 BIC BFSWDE33XXX Verwendungszweck Korea Gruppe 2225